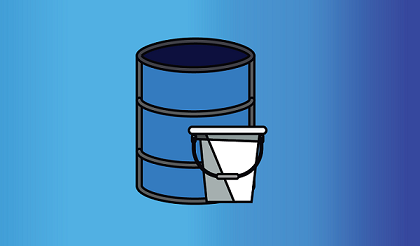 We Buy Scrap Plastic
We Purchase Scrap Plastic Products like Buckets, Bins, Totes, Crates and more..
read More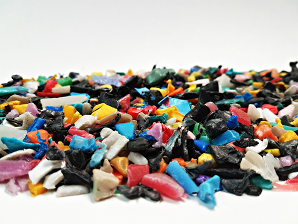 We Supply
We Supply High Quality Clean and Recycled Regrind Which Can be Used for a Wide Variety of Purposes.
read More
questions & answers
Frequently Asked Questions
How does your plastic recycling program work?
Mel Tech purchases scrap HDPE plastic. Products like buckets, drums, bins, totes, crates and more.

Our goal is to divert plastic from expensive landfills by creating resuable materials from scrap, these materials are reused to make new products.

We do pick ups or delivery North America wide, baled or loose products, dirty or clean and we provide certificates of destruction.
What type of plastic do you purchase?
Mel Tech Purchases a few different types of plastic in high volumes however we are mainly looking for High Density Polyethylene(HDPE) or Number 2 Plastic. If you were unsure what type of plastic you were looking to sell, one of our plastics experts will help you in determining what type of plastic it is and if we are currently taking this type of plastic.
What do the plastic numbers mean?
Plastic #1 -PETE or PET stands for Polyethylene Terephthalate. This type of plastic is typically picked up by most curbside recycling centers, it's usually clear and used to make soda or water bottles and much more.
Plastic #2-HDPE or High Density Polyethylene. This plastic is found in various household and industrial grade containers like milk jugs, household cleaners, juice bottles, shampoo bottles, butter tubs, detergent bottles, plastic picnic tables, buckets, drums and much more.
Plastic #3- V or PVC stands for Vinyl. This type of plastic is used to make things like food wraps, plumbing pipes, panelling, flooring, speed bumbs, and roadway guttersand much more
Plastic #4-LDPE or Low Density Polyethylene. This type of plastic is found in shopping bags, frozen food bags, bread bags, trash can liners and much more.
Plastic #5-PP or Polyproylene. Polypro is typically found in food containers, yogurts, ketchup bottles, syrup bottles, medicine bottles, ice scrapers, signal lights, and much more.
Plastic #6-PS or Polystyrene. This type of plastic is found in company disc cases, egg and meat cartons, disposable plates, cups, foam packaging and insulation and more.
Plastic #7-Other, Miscellaneous. All of the plastics that don't fit into the above categories are labelled as #7. They are often a mix bag of the above plastics which include polycarbonate. They can be found in plastic lumber, and custom made products such as bulletproof materials, iPod cases, computer cases and much more.
How to identify types of plastic?
The most obvious way is to look at the numbers labelled on the plastic, sometimes they are cold stamped right into the plastic but other times they are no where to be found. When they aren't stamped or labelled the type of plastic is usually determined in a proper lab set up, where they will do a float or burn test to try to determine the makeup of the plastic materials.
How do I get my plastic to you?
Mel Tech Offers pick up or delivery, contact us for more information or visit our logistics page for more information.
What are the environmental benefits of recycling?
Recycling helps protect the environment reducing the need for extracting and refining raw materials, this helps save natural resources. All of the extracting processes create pollution including air and water, as well as ecosystem disruptions. Recycling is very important as waste as a large negative impact on our natural environment, harmful chemicals and greenhouse gases are constantly released from landfill sites.
Is there any economic benefits of recycling?
Since recycling is a process that turns old materials into new ones, by reusing waste prodcuts, energy is saved and new materials are not wasted. Most recyclable items are made of paper, glass, aluminum or plastic. This reduces the cost of production during manufacturing through the cost of gathering raw materials, this means that there are reduced shipping costs, savings in disposal spaces and the amount of energy required to mine or manufacture new raw materials.
Where are you located?
Our head office and processing facility address is 3705 Queens Line, Tilbury ON Canada. We are located about 40 mins from the Windsor/Detroit border and we service North America Wide. We buy recycled goods from both Canada and the USA and we treat, process and manufacture all in Canada.
How much plastic do I need for a full rebate?
Each situation is different, you may be a candidate for our free of charge pick up list or maybe you have enough to fill a semi-truck.
Contact us today to find out what works for you.
Is my location too far away?
Mel Tech Plastics picks up full truckloads North America wide. If you have less than a semi-truck load contact us about shipping arrangements to see if we pick up in your area.