Do You Use Plastic in Your Process?
We are Looking for HDPE Plastic Scrap such as but not limited to:


• Bins, Buckets, Bottles, Barrels

• Totes, Crates, Containers, Drums, Puck Board

• Plastic Pallets and much more

• We Buy a Wide Variety of Plastic Material

• Picked Up or Delivery

• Baled or Loose Product

• Call us Today for a Quote Request
We buy your scrap and reprocess it into a variety of new and reusable materials.

Be a part of our fully closed loop solution and divert plastic from expensive landfills. Certificates of Destruction and Logistic Support can be provided. See our FAQ page or contact us for any questions.
Pictures Of Some Scrap We Purchase Below: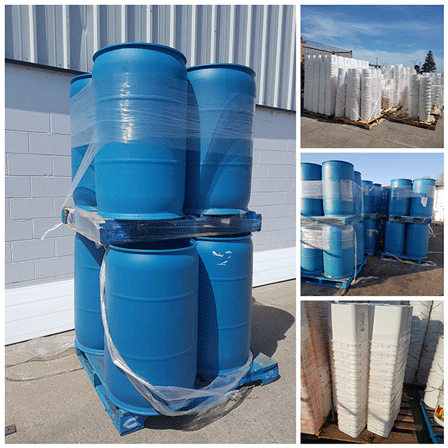 Buckets and Drums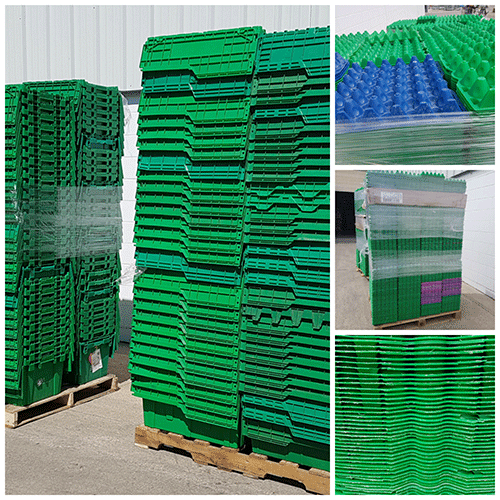 Totes, Crates, and Bins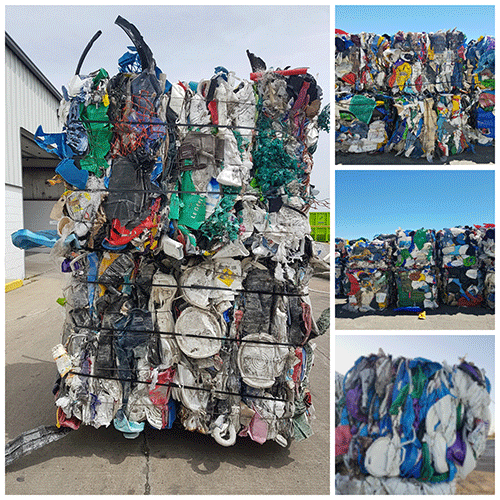 Bulky Rigids
Let Us Help You Find a Solution That Meets Your Needs
We are a full service company whether you are in need of a one time plastic waste disposal or have regular volumes and need a bin provided.